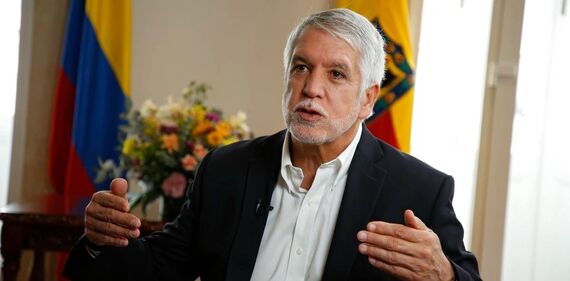 In Dialogue with Enrique Peñalosa: Leadership, City Planning & Happiness
How important is leadership to achieving transformative urban change?  How can the pursuit of happiness inform city planning?
Please join us in conversation with Bogota, Colombia's former Mayor Enrique Peñalosa as we discuss his leadership experiences as he promoted transformative change in a city of more than 8 million inhabitants. During Mayor Peñalosa's tenure as mayor, many new urban innovations were introduced to Bogota, including urban mobility projects such as the bus rapid transit (BRT) project known as the Transmilenio, and the improvement and revitalization of public spaces across the city.  Mayor Peñalosa will reflect on the importance of human-centered city transformation in the service of increasing the happiness of citizens.

This event is co-organized by students at Georgetown through the Latin America Policy Association (LAPA)  at the McCourt School of Public Policy and the Graduate Planning Society (GPS) at the Georgetown Urban and Regional Planning Program with the objective of engaging policymakers, planners and students in constructive conversations about the challenges faced by local governments in Latin America. To learn more about the first event on Public Policy in Latin American Cities ("The Future of Transportation in Buenos Aires") click here. This event will be moderated by Enrique Pelaez, Masters Candidate at Georgetown URP, Student Fellow at GGCI and GPS & LAPA Member.
Note: Participation in this event is limited to Georgetown students and faculty.
Enrique Peñalosa has been Mayor of Bogota twice, the capital city of Colombia, from 1998 to 2001 and more recently from 2016 to 2019. During his administration, he led the city's transformation into a model of sustainability, mobility, quality of life and equality. 
Beyond his own city, Peñalosa has advised governments in Asia, Africa, Australia, Latin America and the United States and he was President of the Board of Directors of ITDP (Institute for Transportation and Development Policy).
He holds a BA in Economics and History from Duke University, a Diploma in Government from the IIAP in Paris and a DESS in Public Administration from the University of Paris II. He was also a Visiting Scholar at New York University for 3 years and has taught at several Colombian universities.