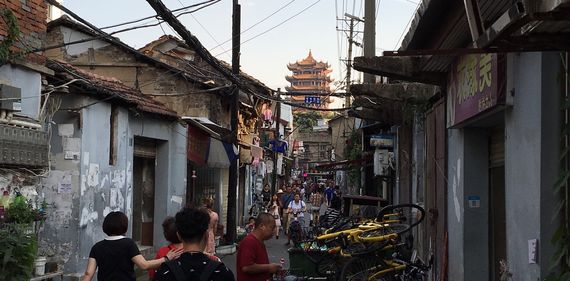 Asian Cities Urban Settlers Forum
Note: Please RSVP and a Zoom webinar link will be sent to you in advance of the event.
The Georgetown Global Cities Initiative is proud to partner with Ateneo de Manila University to convene scholars whose research explores the culture of informal communities in Asia.
This event has been scheduled on Manila time! (+12 hours from EST) The session will commence on June 11 at 9am PST (Manila) which is June 10 at 9pm EST (Washington, DC). 
The Asian Cities Urban Settlers project is an ongoing collaboration among historians, anthropologists, planners and urbanists to learn from the experience of people in marginal and spontaneously-built settlements. We aim to place the oral accounts of settlers at the center of a comparative historical exploration of the vast, largely unplanned, and often legally ill-defined expansion of settlement that has come to dominate the urban process through large parts of Asia.  For more background on the Asian Cities Urban Settlers project, please see here. 
AGENDA (Manila time, GMT+8)
9:00 am                Welcome Remarks
Uwe Brandes, Georgetown University
Michael Pante, Ateneo de Manila
9:15 – 10:15       Presentations
Gotong Royong and the Transformation of Kampung Ledok Code, Yogyakarta
Uji Nugroho W, UGM-Yogyakarta
Ashen History: Narrating the Fire at the Origin of Modern Singapore
Kah Seng Loh, University of Western Australia
Unsettling Stories of Eviction from a Vietnamese New Urban Zone
Erik Harms, Yale University
10:15-10:30         Q&A
10:30-10:45         Break
10:45-11:45         Presentations
Settlements and the Heritage Dilemma
Michael D. Pante, Ateneo de Manila University
Displacement, Encroachment and Settlement: Interrogating Kyu in Periurban Yangon
Jayde Lin Roberts, University of New South Wales
Kasumigaoka Apartments: The People Evicted Twice for the Tokyo Olympics
Mori Mayumi, Independent Writer 
Jordan Sand, Georgetown University
11:45-12:00         Q&A and Concluding Remarks
12:00                     Adjourn