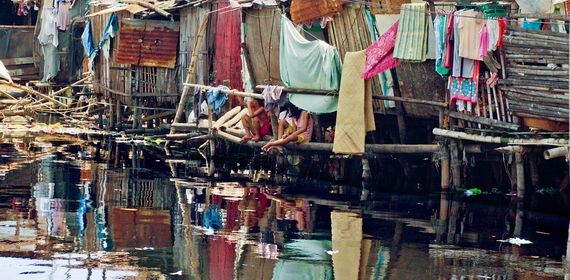 The Culture of Informal Neighborhoods in Asia
Oral History Research Network
The Asian Cities and Urban Settlers Project held its first in-person research workshop at Georgetown from May 9 to May 12, 2018. The event launched a dedicated research network that convenes academic researchers and community activists from across East and Southeast Asian cities. Participants are leading researchers whose work is dedicated to documenting the cultural and oral histories of informal neighborhoods.

A product of a unique collaboration between faculty and graduate students, the workshop was chaired by Prof. Jordan Sand of the History Department. The workshop welcomed an exciting group of scholars and activists from six cities in Asia for intensive small-group discussion of issues surrounding the history and present conditions of informal and marginal settlements in Asian megacities. The project aims to explore new methods in ethnography and oral history to elucidate the formation and growth of these rapidly changing areas from the perspective of their occupants.

Researchers presented ground-level studies of neighborhoods in Ho Chi Minh City, Yangon, Manila, Yogyakarta, Singapore, and Tokyo, followed by insightful responses from Bryan McCann (History) and Sheila Crane (Architectural History, UVA). Later, the dialogue was furthered by journalism professor Brooke Van Dam and journalist Steve Palmer, who shared their expertise on the impact of new technologies at the forefront of citizen journalism. This session highlighted how new technologies are driving rapid change in citizen knowledge sharing and the manner in which local communities are documenting their own heritage and forging their own identities. Diana Kim (Asian Studies) and Raj Veeraraghavan (SFS Science, Technology, and International Affairs) offered comments, enriching the discussion. Uwe Brandes (Urban and Regional Planning) concluded the formal sessions by leading discussion on contemporary urban development trends.

One key theme that emerged in workshop discussion was the importance of social and political forces behind the creation of informal settlements. Writing on megacities and informal settlement tends to emphasize economic factors such as global neoliberalism and labor migration caused by rural poverty. Without denying the critical importance of these factors in the burgeoning growth of megacities, cases presented at the workshop revealed other trajectories of settlement formation as well.