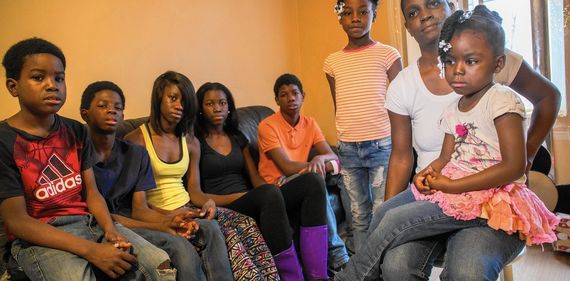 This invitation-only forum explores emerging research in the sociology of housing in the United States.  The content of this forum is subject of an upcoming publication co-edited by Prof. Brian McCabe (Sociology) and Prof. Eva Rosen (McCourt).
Panel 1: Housing Instability
Squatting for Survival or Homesteading for Fun? Understanding the Significance of Variation in Informal Housing Practices in the U.S.
Claire Herbert, University of Oregon
Eviction Dynamics in Los Angeles Neighborhoods
Michael Lens, University of California Los Angeles
Precarious Housing Fixes: The Limits and Shortcomings of Homeless Housing Programs in San Francisco Christopher Herring, University of California Berkeley
Economic Exchange and Relational Work within Doubled-up Households
Hope Harvey, Cornell University
Private Poverty Housing: Mobile home parks and the financialization of affordable housing
Esther Sullivan, University of Colorado Denver
Moderator: Matthew Desmond, Princeton University
Panel 2: Discrimination and the Search for Housing
The New 'Man in the House' Rules: How the Regulation of Housing Vouchers turns Personal Bonds into Eviction Liabilities
Rahim Kurwa, University of Illinois Chicago
Multidimensional Discrimination in the Online Rental Housing Market: Implications for Families with Young Children
Jacob Faber, New York University
Discrimination without Discriminants: Racial Logics in Tenant Screening
Eva Rosen, Georgetown University; and Philip Garboden, University of Hawaii
Ready to Rent: Housing Authorities and the Creation of Market-Ready Citizens
Brian McCabe, Georgetown University
Patterns and mechanisms of neighborhood access among housing-choice voucher recipients
Kyle Crowder, University of Washington
Moderator: Maria Krysan, University of Illinois, Chicago
Panel 3: Housing Markets and Inequality
Filtering Out Cabrini: Affordable Housing and the Racial Politics of Place
John Robinson, Washington University in St. Louis
Houses Are Everything: Value Fluidity and the Case of the Housing Market
Elizabeth Korver-Glenn, University of New Mexico
The Effect of Homicide on Local Rent
Max Besbris, Rice University
Damned if you do and damned if you don't: building inspections and housing inequality
Robin Bartram, Tulane University
Real Estate Practices and Neighborhood Vulnerability: Why It's Difficult For High Poverty Communities to Stabilize
Christine Jang-Trettien, Johns Hopkins University; and Stefanie DeLuca, Johns Hopkins University
Moderator: Kathryn Edin, Princeton University
Panel 4: Housing Policy and the Law
Poverty in the Cul de Sac: Housing, Neighborhoods, Design, & Opportunity in the Suburbs
Alex Murphy, University of Michigan
The Place-Based Turn in Federal Policymaking, 1990-2015
Laura Tach, Cornell University
The Impact of Inclusionary Zoning Policies on Community Health and the Pursuit of Racial Justice in the Nation's Housing Markets
Gregory Squires, The George Washington University
Building Inequality: Housing Segregation and Residential Segregation
Ann Owens, University of Southern California
Housing Integration in the 21st Century: Four Misconceptions, Five Reconceptions
Monica Bell, Yale University
Moderator: Douglass Massey, Princeton University