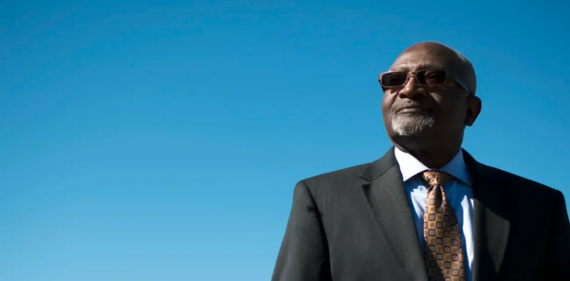 Robert Bullard: The Father of Environmental Justice Speaks
When:

April 26th 2023 | 4:00 pm - 5:30 pm

RSVP:

RSVP
Robert D. Bullard is often described as the father of environmental justice. The Earth Commons and the Graduate School of Arts & Sciences proudly welcome Dr. Bullard to Georgetown for an engaging public lecture to the Georgetown community. The talk will be followed by a panel discussion with Sheila R. Foster, The Scott K. Ginsburg Professor of Urban Law and Policy and Professor of Public Policy, and an audience Q&A.
Dr. Bullard is an award-winning author of eighteen books that address sustainable development, environmental racism, urban land use, industrial facility siting, community reinvestment, housing, transportation, climate justice, disasters, emergency response, and community resilience, smart growth, and regional equity. He is co-founder of the HBCU Climate Change Consortium. His book, Dumping in Dixie: Race, Class and Environmental Quality (Westview Press, 2000), is a standard text in the environmental justice field. He is the former Dean of the Barbara Jordan-Mickey Leland School of Public Affairs at Texas Southern University and is currently Distinguished Professor of Urban Planning and Environmental Policy and Director of the Bullard Center for Environmental and Climate Justice. 
Dr. Bullard was the scheduled honorand and speaker for the Graduate School of Arts & Sciences' commencement exercises of 2022, but was unable to attend in person. He was awarded an honorary degree, Doctor of Humane Letters, honoris causa, in absentia, and his graduate address was read for him, to great acclaim, by Professor Foster. The Graduate School is delighted to be able to join with the Earth Commons to welcome him to campus.