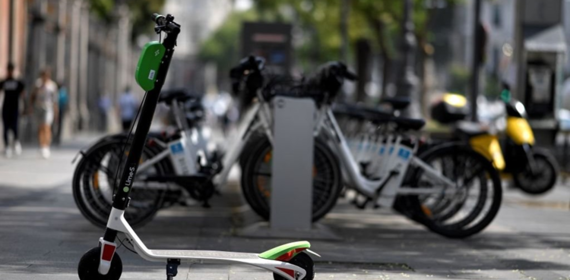 Will the digitization of urban mobility enhance or homogenize the unique spirit of urban places? Please join us for an interactive research workshop to explore the dynamic integration of urban mobility networks and place-based management strategies. This event is part of a longer research effort called the Place Leadership Project which receives support from the Georgetown Global Cities Initiative.  The convening is jointly hosted by the Urban & Regional Planning Program and the Technology Management Program.
Confirmed Participating Organizations: 
Bethesda UP
Crystal City BID
District of Columbia Department of Transportation
District of Columbia Office of Planning
Downtown Frederick
Eastern Market Main Street
Georgetown BID
Golden Triangle BID
International Downtown Association
Montgomery County Planning Commission
National Capital Planning Commission
Southwest BID
Tysons Partnerhsip
UPS
Washington DC BID Council
U.S. Environmental Protection Agency
ZGF Architects
Event Agenda: 
A detailed agenda will be made available in the coming weeks.
8:15   Networking Breakfast
9:00  Welcome
9:15   New Faces of Place Management Across the Washington Metropolitan Region
10:00 Panel One
10:45  Keynote
11:30  Panel Two
12:15  Networking Lunch
Social Media:
Our social media handles are: 
@GeorgetownURP 
@GUGlobalCities 
@GeorgetownInDC 
@Georgetown
Please share your comments, feedback, and insights on the content of the research workshop using the hashtag: #GeorgetownPLP.