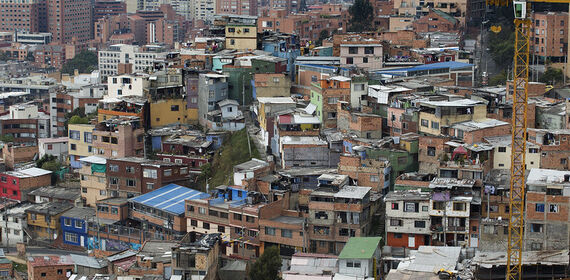 Hotspots of Poverty and Contagion: Supporting Cities to Respond and Recover from COVID-19
Join the Georgetown Urban Health Collaborative for a conversation with Olivia D'Aoust, on Thursday, March 25th, from 4PM to 5PM EST.
Olivia is a senior urban economist with extensive experience in issues related to the economics of urbanization, territorial development, and conflict and fragility. She has led and contributed to several analytical products focusing on the drivers of and impediments to cities' productivity and livability in Africa, including the flagship report, Africa's Cities: Opening Doors to the World.
As a core member of the World Bank Global Solutions Group on Territorial Development, her work expanded to inform spatial development strategies globally, identify priorities for action in lagging regions, and explore avenues for operations to leverage spatial synergies and address missing complements. Olivia holds a doctorate in economics from the European Center for Advanced Research in Economics and Statistics at the Solvay Brussels School of Economics and Management in Brussels, and a master's degree in demography from the Center for Demographic Research at UCLouvain.
In this session, Olivia will discuss the impact of COVID-19 on urban environments and the ways in which cities can address disease outbreaks.