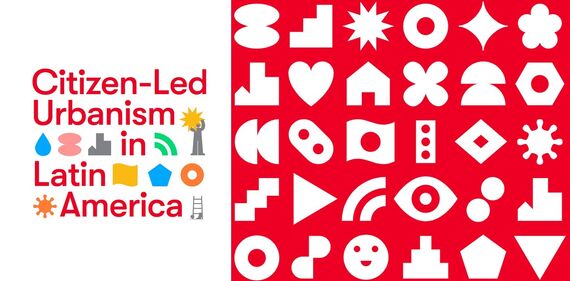 Citizen-Led Urbanism in Latin America: The Rise of City Innovation Hubs
Please join the Georgetown Global Cities Initiative as we host the leadership of the Inter-American Development Bank's Cities Innovation Lab to explore their latest publication entitled, Citizen-Led Urbanism in Latin America (Inter-American Development Bank, 2022).  
This publication compiles 76 case studies of Civic Urbanism, representing a wave of new urban planning practices across Latin America which promotes innovation through citizen participation at all levels of local decision-making.  Discussion will explore how innovative practices are introduced into decision-making in the context of a wave of new city-based urban innovation labs.  Our dialogue will include recent success stories including two cases from Quito and Buenos Aires.
Speakers: 
Carolina Piedrafita, Author; Coordinator, IDB Cities Lab; Senior Specialist in Urban Development and Housing, Inter-American Development Bank, Washington, DC
Mariana Alegre, Exective Director, Sistema Urbano
Ninike Celi, Urban Innovation Lab, Head of Habitat Unit, Municipality of Quito
Bruno Giannoni Napolitano, former director, Secretariat of Social and Urban Integration, Municipality of Buenos Aires
Moderator: 
Uwe Brandes, Faculty Director, Georgetown Global Cities Initiative
Download: Citizen-Led Urbanism in Latin America (Inter-American Development Bank, 2022) 
About the Event
This event will be conducted in a hybrid format.  Persons in Washington, DC are encouraged to attend in-person and engage in informal dialogue with representatives of the IDB Cities Innovation Lab following the formal event.  All persons must RSVP in order to attend.  All persons attending in person must complete the Georgetown Health Attestation (see instructions below).  All persons attending virtually will have the video link emailed to them prior to the session.  Persons seeking accomodations must reach out to globalcities@georgetown.edu by February 20th.  
About the Publication
Citizen-Led Urbanism in Latin America explores the rise of urban innovation labs in cities across Latin American and gathers 76 examples of innovative projects and practices.  Case studies are divided in six conceptual groupings: cultural city, inclusive city, informal city, mobile city, resilient city, and green city. For each grouping the publication features guest author reflections, three in-depth case studies, and a catalogue of ten one-pagers of other relevant projects. The objective is to inspire local governments to work, along with their citizens, in promoting urban innovation and experimentation to spur more sustainable and inclusive urban development.
About the Speakers:
Carolina Piedrafita is author of a Citizen-Led Urbanism in Latin America and Senior Specialist in Urban Development and Housing at the Inter-American Development Bank. She has more than 20 years of experience leading and executing social and urban development projects in Latin America, specifically in the areas of social housing, local economic development, comprehensive improvement of neighborhoods, and revitalization of degraded urban areas. She was senior advisor to the Executive Director for Argentina on the IDB Board of Directors between 2016-2019. She currently leads the Cities Lab of the IDB Urban Development and Housing Division. She has a master's degree in public administration with a specialty in urban development from Columbia University in New York, and a degree in Political Science from the University of San Andrés, Argentina.
Mariana Alegre is founder of Ocupa Tu Calle and Sistema Urbano's Executive Director, a Latin American ecosystem of urban projects accelerating a positive urban transformation. Through Sistema Urbano she promotes the urban observatory Lima Cómo Vamos, Ocupa Tu Calle, a strategy that generates better public spaces through Citizens Urbanism and Latin American Urban Nodes ("NODAL") which empowers the New Urban Generation and Clima Urbano on the climate emergency and environmental inequity in cities. Mariana holds a MSc in City Design and Social Science from the London School of Economics and is a Chevening scholar. She studied Law and a Master in Human Rights (PUCP) where she discovered her passion on Urban Rights. She is a tenured professor researching on urban mobility, public spaces, citizen movements and urban disobedience. Mariana rides her bike and walk around Lima, the city she is from and she adores.
Ninike Celi, Architect (UDLA) and Master in Governance and Public Policy on Urban Planning (PUCE), has been part of the Secretariat of Territory, Habitat and Housing of Quito (STHV) since 2017. Here, she has developed public policy related to sustainable buildings, urban development and land management instruments. Since 2020, she is Head of the STHV Habitat Unit, where she has coordinated the implementation of the first urban laboratories in Quito, and was part of the team that developed the first Land Use and Management Plan of Quito (PUGS).
Bruno Giannoni Napolitano holds a degree in Political Science from the Universidad Católica Argentina (UCA) and an MSc Public Management and Governance from the London School of Economics (LSE) with a Chevening Scholarship from the British government. During his 11-year career in the Buenos Aires City Government he worked on issues of Cultural Transformation and Socio-Urban Integration Processes. From 2016 to 2021 he was responsible for the Housing Improvement Program of the Secretariat of Social and Urban Integration in charge of the project of Integration and urbanization of Barrio 31. From there, Bruno led the processes of design and implementation of the lines of action to reduce the qualitative housing deficit in the neighborhood. He was also in charge of the design of the policy for the regularization of property ownership in Barrio 31. He is currently a consultant on housing and urban development issues at the IDB.
Georgetown Health Attestation (Required to visit Georgetown's campus.)
Georgetown University looks forward to your upcoming visit. To help protect the health and safety of the Georgetown community, including our guests, all visitors ages 12 and older to University-owned or operated buildings must have received a primary series (e.g., two doses of an mRNA vaccine) and, when eligible, an additional dose of a COVID-19 vaccine (first booster), or attest to having a medical or religious exemption from being vaccinated.
Please follow the steps below that are required before your visit.
Step #1: Anytime between now and the day before your visit, please submit documentation showing you have received the primary series and an additional dose of a vaccine authorized for emergency use or granted approval by the U.S. Food and Drug Administration (FDA) or the World Health Organization (WHO). Acceptable proof of vaccination includes, but is not limited to:
CDC COVID-19 Vaccine Card
WHO Vaccine Booklet
Documentation provided by a healthcare organization or country
Note: If you attest to having an appropriate medical or religious reason for not being vaccinated, you will be able to indicate this as part of Step #1 and proceed with the process required to visit our campus.
Step #2: Assuming successful completion of Step 1, you will receive a short health attestation form via email on the morning of the event date (for multiday events, you will receive this email on the FIRST DAY of the event ONLY, regardless which day you are attending). Please complete this form, attesting that you are symptom free before coming to campus. If you indicate any symptoms consistent with COVID-19, you will not be permitted to visit a Georgetown-owned or managed campus or building until you are symptom free.
Your event or meeting host will be able to monitor your progress on Step #1 above, and they may contact you if they see if you have not yet completed this step ahead of your scheduled time on campus. While event hosts are not provided information about your COVID-19 vaccination or your religious or medical exemption from vaccination, they are notified if you have reported having COVID-19 symptoms.